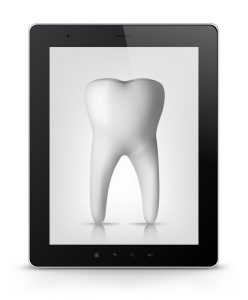 In a perhaps not surprising study shared by MSN Money, nearly 70% of people rarely, or never, use an actual phonebook anymore to look up a phone number -— instead, the majority are turning to search engines to find the information they need, and compare the services and products that businesses have to offer.
If you are looking for ways to improve your dental practice, having a well-designed, SEO optimized website is a good start. It will not only allow your practice to grow by obtaining new patients, but will help you retain existing patients by giving them multiple options for booking appointments, checking on available openings, et cetera.
As a dentist, it's important to keep your practice competitive -— there are a lot of practices out there, and an ultimately limited number of patients. Here are three tips for better dental practice growth.
1. Have An Easy to Navigate, Fast, Responsive Dental Website
Did you know that 40% of people will leave a website that takes longer than three seconds to load? If your website isn't fast, potential patients are going to navigate away.
Nobody wants to have to hunt down your open hours by opening 10 pages or calling you up. Post them on your page, where they're easy to see. Do the same with your address, phone number and other vital info. When people can't find the information they want, they're not going to track it down -— they're going to try your competitor instead.
About 40% of searches performed on mobile devices are for local information. Dental websites need to display correctly when people access them with their phones or tablets. Responsive web design makes this happen.
2. Talk to Dental Practice Consultants
Dentists often own their own practice, yet few dentists have much experience with marketing, management or finance, three important tools for running a company. Dental management consultants can help struggling practices figure out how to make employees more efficient, and can direct you toward what you should be doing differently. Unlike you, they have experience in what works and doesn't work with dozens upon dozens of different dental offices.
3. Concentrate on Offering Profitable Cosmetic Options
Did you know that the U.S. teeth whitening industry is worth over $1 billion? It pays to offer cosmetic procedures at your practice if you don't already. Many of them —- including veneers, whitening, and bonding —- are very low-risk procedures that can be done in the space of a few visits, and have a good profit margin. They can also help bring in new long-term patients who might not have considered you an option otherwise.
What do you look for in dental websites? Let us know in the comments.