What if the worlds largest retailer decided to provide Primary care, dental, counseling, labs & x-rays, health screening, optometry, hearing, and fitness & nutrition right in your back yard? What if they do it with fees that are 30%-50% lower than what you charge? Will this affect your bottom line and number of new patients you attract? I think our usual retort to any competitor is that they will come back and always choose the independent dentist.
Introducing, Walmart Health. They just opened their first location in Dallas, Georgia.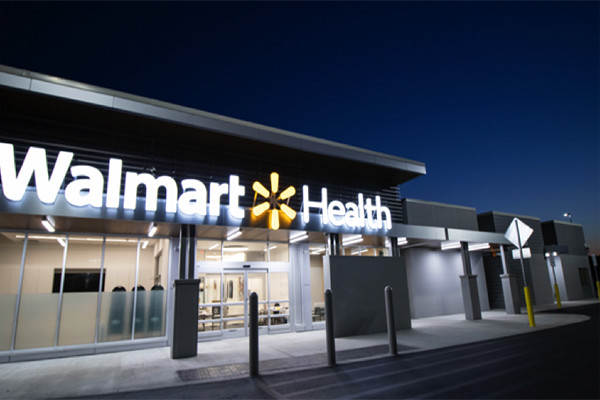 The foundation is described by Sean Slovenski the SVP and President of Walmart U.S. Health and Wellness:
"The customer is at the heart of everything we do, and that focus is reflected in the new Walmart Health Center. This state-of-the-art facility will provide quality, affordable and accessible hearth care for members of the Dallas, Georgia, community so they can get the right care at the right time, right in their hometown."
To quote their website: We will offer low, transparent pricing for key health services to provide great care at a great value, regardless of insurance coverage. Customers will be notified on the estimated cost of their visit when they book their appointment.
2016: Essentials PetCare launched the very first retail veterinary clinic located within a Walmart store. For affordable, accessible care for furry family members.
Walmart: Already have medical clinics in Georgia, South Carolina, and Texas.
Walmart: Unlike past additions to Walmart, these new Walmart Health centers will be staffed with doctors.
Walmart: The last quarter net income for Walmart was $3 billion. They plan to use the new Walmart Health to add another huge income center to their offering.
Walmart: When they added pharmacies to their sites, they became the largest pharmacy company in the United States. Target, Walgreens, CVS Health, and Rite Aid have also added "healthcare" to their offerings. Dentistry will be next.
Amazon: Purchased the online pharmacy PillPack for $1 billion.
Walgreens: 400+ stores now offer retail clinic services. They have now added Partners in Primary Care clinics staffed by physicians. Will dentistry be next?
Walgreens: Has partnered with LabCorp to offer 600 in-store blood work and blood tests.
CVS: Has more than 1,100 MinuteClinics.
Insurance companies: The very insurance companies that you are in-network with are now opening their own dental clinics.
The bottom line is that these companies (and specifically Walmart) are creating a free-market alternative to the mess our healthcare system has become. There is a new revolution in health care and you and I are in their sights. Are you doing what you have to do to embrace consumerism in this new dental climate? Will you be able to remain an independent dentist or will the Corporations gobble up or ruin the solo practice and independent dental office? It has happened to pharmacies, vision, medicine, so what should we do to hang onto dentistry?
Please don't wait till it is too late. Give me a call and let's sit down and discuss how and where you should position your practice to be ahead of the tsunami that is gaining momentum and destroying our way of life.
Michael Abernathy, DDS
972.523.4660 cell
[email protected]
PS. Just an early heads-up announcement of a meeting next spring that you might want to get on your calendar and make plans to attend. This will be a group of very entrepreneurial dentists that are working hard right now to position themselves and their practices for future success, regardless of what the Corporations do or don't do. Check it out!
www.dentalwinwin.com